Education Abroad Ambassadors are Appalachian students who have recently returned from study abroad programs. They are available to assist you with basic questions regarding the study abroad process, and to let you know about their own experiences. Please take advantage of this opportunity to learn from your peers by contacting the EA Ambassadors via email.
Talley Breedlove
Email: breedlovetk@appstate.edu
Major: Global Studies with a minor in Chinese and German
Program: Beijing International Studies University, China (Fall Semester 2015) & Baden-Wuerttemberg Cooperative State University Mannheim, Germany (Spring Semester 2016)
Reflection: My experiences in China and Germany were very different from each other and from them I learned very different things. In China, I was able to learn a lot of new skills and improve myself. Since my time in China, I am more comfortable in new settings, confident, and able to work with people from all different backgrounds.
In Germany, I learned a lot more about myself. I was able to evaluate the life I was living there and see/notice the things I liked and didn't. After coming back from my year around the world, I have a lot of new found confidence and I have the drive and motivation to go take on the world.
Jordan Lieberbaum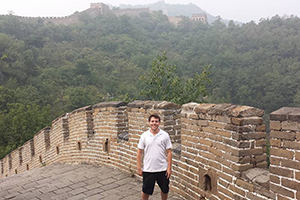 Email: lieberbaumja@appstate.edu
Major: Chemistry / Pre-Med
Program: Shaanxi Normal University, China (Fall Semester 2015)
Reflection: My study abroad journey has changed me in so many ways, but I think that the biggest change it brought upon me involved my perspective on what is important. Growing up I was always very practical and superficial, and viewed things that didn't get me ahead in some sense of status or personal gain as a waste of my time. In China, I took classes irrelevant to my future career and traveled a lot, and had some of the best experiences of my life. My half year abroad made me realize that sometimes, things that seem impractical or inefficient can be some of the things you cherish most in life.
Laila Hosseinzadeh
Email: hosseinzadehlk@appstate.edu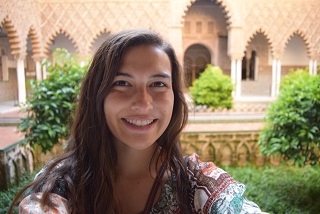 Major: Global Studies with a minor in Spanish
Program: Universidad Pablo de Olavide, Spain (Spring Semester 2016)
Reflection: Study abroad was a change that took some time for me to adapt to. I wanted to feel a sense of belonging to that country but I realized that was not ideal in one short semester. But what I learned during this experience was so valuable and present to this day. I may not be living in Spain anymore, but it has not left me. It has made me comfortable and confident in my own skin. It has allowed me to understand that being alone is not lonely. It has made me more accepting of uncertainty and has taught me to be more mindful of the everyday treasures in life.
Rosemary Pierce-Messick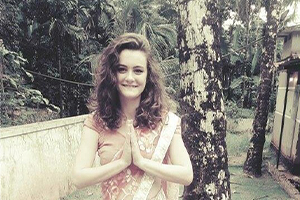 Email: piercemessickrc@appstate.edu
Major: Psychology with a minor in Biology
Program: Kristu Jayanti College, India (Fall Semester 2015)
Reflection: My time in India has made me more comfortable with who I am as a person and helped me to be proud of myself, and motivated and excited for the future. I have more patience now, especially since many people could not understand me due to language barrier, or even just my accent, and often times I could not understand them. Even with these challenges we would work through it in order to get something done. I am a calmer person now, as I used to always be stressed about what was going to happen next. Living 6 months in a strange place, with no one I knew before, I never knew what was going to happen next, but I learned that that was okay. Be happy where you are, and be grateful to be alive and healthy.
Now, I am overall a more confident, calm, and understanding person. I now see many day to day activities as more beautiful, or as something I am now so grateful for. We are so fortunate and privileged as a country and as students to be where we are. Don't ever forget it, not to bring yourself down, but to move forward and make a difference in the world.
Faiza Ali

Email:

Major: Criminal Justice with a minor in Arabic
Program: Bilkent University, Turkey (Spring Semester 2016)
Reflection:
Molly Sharp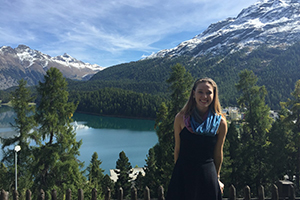 Email: sharpmc@appstate.edu
Major: Public Relations
Program: Lorenzo de' Medici, Italy (Fall Semester 2015)
Reflection: I learned a lot about myself and how incredible it is to open myself up to new experiences. I am much more confident in myself because I had to rely on my ability to navigate challenging and uncomfortable situations. Being abroad showed how important it is to be proactive and present in order to truly get the most out of life.
Shannon Wells
Email: wellssr@appstate.edu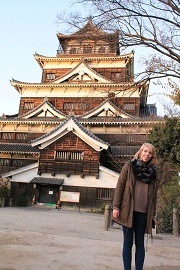 Major: Global Studies with a minor in Japanese & International Business
Program: Ritsumeikan University, Japan (Academic Year 2015-2016)
Reflection: Studying abroad in Kyoto, Japan for a year has been one of the best experiences thus far in my college career. I went to Japan to cross it off my bucket list, so I had no idea how much my time abroad would affect me. Experiencing a culture that is so different from my own taught me a lot about who I am and about what I want from myself and the future. The language barrier, which was daunting at first, allowed me to become a much more flexible and confident individual.
Maidenly Pham
Email: phammn@appstate.edu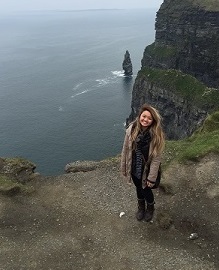 Major: Communication (Advertising) with a minor in Sociology
Program: University of Sunderland, United Kingdom (Spring Semester 2016)
Reflection: Traveling to over a dozen countries during my time abroad really opened my eyes to just how vast the world really is. The people I met and the places I saw are all things I'll cherish forever. Studying abroad helped me realize how we are all part of a global society and how rewarding it can be to step outside of your comfort zone and delve into new experiences. My time abroad nourished my sense of adventure and exploration and that is something I'll always be grateful for.
Philip Gardner
Email:
Major: Computer Information Systems
Program: Duy Tan University, Vietnam (Spring Semester 2016)
Reflection:
Lauren Holt
Email: holtle@appstate.edu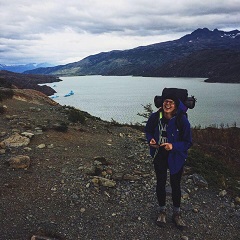 Major: Double major in Spanish & Global Studies with a minor in Non-profit Management
Program: Pontificia Universidad Catolica de Valparaiso, Chile (Spring Semester 2016)
Reflection: My experiences in Chile were some of the most formative and influential experiences that I've had thus far in my college career. Chile taught me so much about myself, about my passions and interest as a Spanish major, and it gave me the opportunity to fully immerse myself in a culture that is so different from my own. I was exposed to a completely different style of Spanish, I met some incredible, life-changing people, traveled to breathtakingly beautiful parts of the country, and learned how to thrive in an environment that took me out of my comfort zone. I believe that making the choice to live in a different culture, in a place that is outside your zone of comfort, is perhaps one of the best decisions a person can make for themselves simply because you will learn more than you could ever possibly anticipate. Chile taught me to listen, to be present, to be grateful, and most of all, to never stop opening your eyes to the world around you.
Allison Jarvis
Email: jarvisad@appstate.edu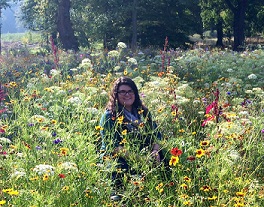 Major: Psychology with a concentration in Human Services
Program: Psychology in Staffordshire through Keele University, United Kingdom (Fall Semester 2015)
Reflection: I had never even been on a plane until I crossed the pond. All of my life leading up to my leaving, I had never really travelled within the US let alone been outside of the country, but by the time my semester was over, I was in the habit of going on a different trip every week. Studying abroad taught me a lot about myself and about what's important in life. I have stopped worrying about little things and instead look at the world with a more open, optimistic mindset. If you had asked me a few years ago about where I saw my education taking me, I never would have guessed it to be to another country, but I am so grateful that I am one of those students who can say I studied abroad, and will always encourage others to go for it.