Fulbright Week: February 16-18
Appalachian State University is hosting Fulbright Week 2021, an annual event organized and supported by multiple partners across campus, including administrative offices and faculty. A plethora of virtual events have been planned to help share the many opportunities available to you through Fulbright, answer questions you have about the program, and help you prepare a strong Fulbright application.
The week is sponsored by the Office of International Education and Development, the Office of Research, and Nationally Competitive Scholarships.
We look forward to seeing you many times during this week!
Faculty Workshops
Day 1 (Tuesday, February 16)
9:30-10:15 am: Fulbright Welcome Plenary, Zoom registration link

Remarks by Interim Provost Heather Norris, Vice Provost for Research Dr. Ece Karatan, Associate Vice Chancellor International Education and Development Dr. Jesse Lutabingwa
Mark Powell, Associate Professor, Department of English, discusses his Fulbright experience in Romania, which was impacted by COVID.

10:30-11:30 am: How Appalachian Supports your Fulbright, Zoom registration link

This session will include representatives from Academic Affairs, the Office of Research, Sponsored Programs, Special Funds, and Appalachian's Fulbright Representatives to discuss campus support through the Fulbright process.

2:00-3:00 pm: Fulbright Scholar Opportunities -- An overview- This workshop is open to all North Carolina Universities and Colleges. Registration for Zoom (through IIE)

Facilitated by Kimberly Williams,Outreach & Recruitment Officer, Fulbright U.S. Scholar Program, Institute of International Education.
Day 2 (Wednesday, February 17)
11:00 am- 12:00 pm: Getting started: Developing the Idea, Identifying a Location, Making the Right Connections, Zoom registration link

Facilitated by Appalachian's Fulbright Representatives: Dr. Suzanna L. Brauer, Professor, Department of Biology and Dr. Paul Wallace, Professor of Instructional Technology, Department of Leadership and Educational Studies.

2:00-3:00 pm: Fulbright Special Programs -- Specialist, Global, Flex, IEA, Zoom registration link

Facilitated by Dr. Suzi Mills, Music Education Program Director, Hayes School of Music and Dr. Anatoli Ignatov, Assistant Professor, Department:Sustainable Development.
Day 3 (Thursday, February 18)
10 am-12 pm: Individual Fulbright Consultations with Kimberly Williams, Outreach & Recruitment Officer, Fulbright U.S. Scholar Program, Institute of International Education.

15 minutes per appointment.

2:00-3:00 pm: Let's Start Writing -- practical writing sessions, Zoom registration link

Facilitated by Katie Howard and Karen Fletcher, Office of Research

4:00-5:00 pm: Closing Ceremony and Keynote- Zoom registration link

Keynote by Dr. Shelby Lewis, President and CEO, Lewis Foundation
Speaker Biographies
Shelby Lewis
Dr. Shelby Lewis is Professor Emerita, Clark Atlanta University. She served as an Education Officer, Uganda; Senior Fulbright Scholar, Lesotho; CIES Board Member; Fulbright Specialist; Vice Chair, J.W. Fulbright Foreign Scholarship Board; International Specialist for USAID, UNDP, various universities and NGOs. She established Network: A Pan-African Women's Forum and the only Africana Women's Studies Doctoral Program in the US and managed university partnerships in 32 countries. Dr. Lewis also served as President, National Conference of Black Political Scientists and the African Heritage Studies Association.
---
Kimberly Williams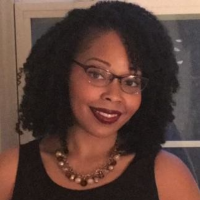 Kimberly Williams is an Outreach and Recruitment Officer for the Fulbright U.S. Scholar Program at the Institute of International Education. Her portfolio of regions includes Sub-Saharan Africa, Europe, and Eurasia. Kimberly has over 10 years of experience as a consultant and administrator in higher education with several US and international institutions. Kimberly holds an M.A. in International Relations from Webster University where she completed a study abroad program for global sustainability in Brazil. In addition, she has recently completed her final year of study for a Doctorate of Educational Leadership with a concentration in Higher Education from Cabrini University.