Carmen Boggs-Parker
Position:
Director, Education Abroad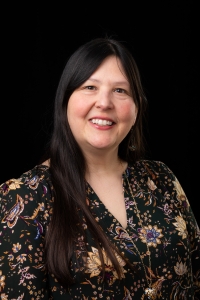 Bio:
Carmen Boggs-Parker serves as the Director of Education Abroad. She oversees the semester, summer, and year-long education abroad programs as well as the faculty-led education abroad programs. Carmen's international experiences began when she studied abroad in London as a first-generation college student. Her time abroad deepened her respect for the richness of the variety of cultures she encountered there. This experience also nurtured a curiosity about people and culture, and ultimately, inspired her career path.
Carmen holds a Ph. D. in Planning, Governance, and Globalization, a Master of Science in Counseling and Human Development, and a Bachelor of Arts degree in International Studies and English. Her research interests center on how international education can be leveraged to confront global problems through transdisciplinary, cross-cultural engagement. Her practice interests include:
Decolonizing education abroad
Experiential approaches to peacebuilding
Fostering intercultural awareness via activities abroad
Mentoring globally-minded leaders
Carmen's favorite part of her job is the variety of the work; every day is another chance to learn and do something new! She also loves seeing the long-term impact that education abroad can have on students. In her free time, Carmen enjoys walking, jewelry-making, traveling, chilling with her dogs, and being with her friends and family.
Contact me about:
Faculty-led proposals
Gilman certifications
Pre-departure and re-entry programs
Integrating education abroad into the curriculum