Global Leadership Award Winners for 2021
Congratulations to this year's winners of the Global Leadership Awards:
Student Award Winners: Ellie Harris and Chrisitan Rivera
Faculty Award Winner: Joe Gonzales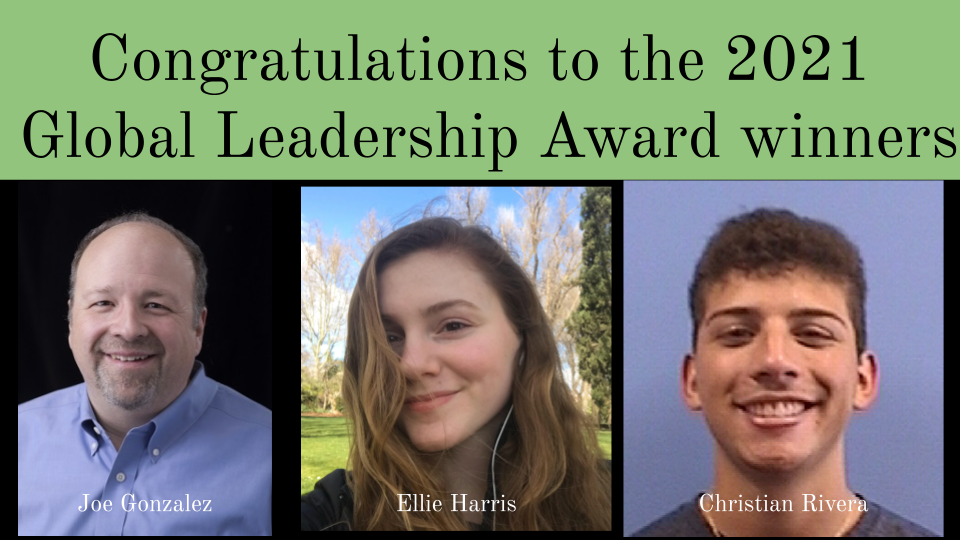 Explore the World at Appalachian
Appalachian State University combines a strong liberal arts foundation with a comprehensive, pervasive, and integrated commitment to internationalization. The mission of internationalization efforts at Appalachian is to develop awareness, knowledge, appreciation, and respect of cultural differences in both domestic and international contexts in its students, faculty, staff, and the surrounding communities. Appalachian's ability to fulfill its commitment to internationalization is the result of bright and curious students working with an inspired and diverse faculty, a demanding and interdisciplinary curriculum, and a thriving international program.