Trivia Eggers
Position:
Assistant Director, International Student and Scholar Services & Outreach
Area:
International Student and Scholar Services & Outreach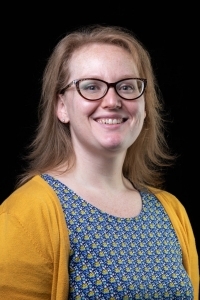 Bio:
Trivia Eggers is the Assistant Director of International Students and Scholars Services and Outreach (ISSSO) in the Office of International Education and Development.
She works closely with the ISSSO team to provide immigration and campus acclimation support to international students on J-1 and F-1 visas and international scholars on J-1 and H-1B visas.
She also works closely with colleagues from student support services and academic departments on campus to celebrate the work of globalization and to provide support for developing intercultural competence through engagement programming.
Trivia received her BGS from East Tennessee State University and her M.Div from Emmanuel Christian Seminary; she is currently working on her M.Ed in Curriculum and Instruction with a TESL focus at the University of North Carolina at Charlotte.
Prior to joining App State, Trivia practiced community engagement in Japan through working at a church and an English conversation school, created a welcoming environment for international and domestic students at a campus ministry at ETSU for over a decade, and learned administrative skills as an administrative assistant in the international projects department of a local NGO.
Trivia is married to a Boone native and has a corgi named Parker. She enjoys practicing Japanese and Spanish, cooking all things keto, reading audio books, and watching her favorite vloggers on YouTube.
Contact me about:
International student questions and concerns
International Friendship Program
Cultural Ambassadors
International Education Week
Intercultural competency programming