Jesse Lutabingwa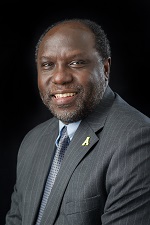 Jesse Lutabingwa has more than 30 years of experience in international education and development. As part of his work designed to make a difference in people's lives, he has been involved in numerous programs around the world, especially in developing countries. He holds a Ph.D. in public administration, a master's degree in international development management and a bachelor's degree in business administration and economics with a minor in political science. Lutabingwa has conducted research on local government and traditional leadership in South Africa, the decentralization of local government in Albania and South Africa, and African nongovernmental organizations and their role in public policy advocacy. He is a member of NAFSA: Association of International Educators and has served in various leadership capacities within the association, both at the national and regional levels. He is also a member of the Association of International Education Administrators (AIEA).
Brian MacHarg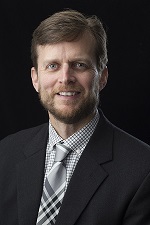 Brian MacHarg is the Director of Academic Civic Engagement. He works with ASU faculty to support the integration of service-learning and other forms of experiential education into the curriculum. He teaches classes on service and civil discourse and has taught numerous courses abroad. His PhD is in Education from Barry University in Miami, Florida.
email: machargbd@appstate.edu
office_phone: 828 262 8211
Michelle Hair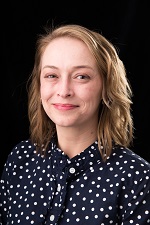 Michelle Hair serves as Office Manager for International Education. She holds a Bachelors Degree in English from Rollins College. Michelle acts as Budget Coordinator for the Fulbright Teaching Excellence and Achievement and Mandela Washington Fellowship Programs at Appalachian.
Adam Jarrell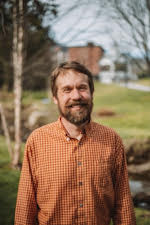 Adam Jarrell is the Leadership Development Manager for the Appalachian State University Mandela Washington Fellowship. Adam is currently the Senior Director of Residential Services at Crossnore Communities for Children where he manages and oversees residential foster care programs in Avery County and Winston-Salem, North Carolina. Adam has been working at Crossnore for 10 years, serving youth who have experienced trauma resulting in the need to live in an out-of-home placement. Across a nearly 20 year career in social work, Adam has been closely involved in the North Carolina Child Welfare system, providing a variety of social welfare, mental health, addiction, and child placement services to families in crisis.A native North Carolinian and a resident of Boone for the last 13 years, Adam is actively involved in the Boone community. He stays active with hobbies such as running, biking, hiking, gardening, chicken-raising, banjo playing, cooking, and enjoying the local arts scene in the high country. Adam is married to his partner, Tracy and they have a 5-year-old daughter, Naomi. Adam has been a volunteer in several capacities with the Mandela Washington Fellowship in past years and is thrilled to take on the role of the Leadership Development Manager for the 2022 fellowship.