Bedoura- Bangladesh

I have been a school teacher for the last 17 years. I take mathematics and science classes and also I handle differently abled students in my school. I live in Dhaka, Bangladesh with my son and husband.
Bee Ling- Malaysia

Bee Ling has been teaching Science since the year 2009 in secondary school. In the year 2015, she graduated from Universiti Putra Malaysia (UPM) with Master of Environment. She is actively involving her students and herself in science-related activities soon after that. She always prefers to step out of her comfort zone and face the new challenges out there. Her main objectives in participating Fulbright TEA is enhancing her teaching pedagogy and thus
benefits the community.
Eduardo- Guatemala

My Name is Jose Eduardo Barahona, I am from Guatemala, I have 29 years old. I live in a place called Quetzaltenango. I have been workiing in the pedagogy area for the past 7 years.
Eglė- Lithuania

My name is Eglė. I am from Lithuania- a country in the Northern Europe by the Baltic sea. I have been working and teaching English at the same school for more than 20 years. Our school is a basic school providing lower secondary education. There are around 340 students at my school. Beside teaching I have some extra responsibilites. I am a member of the school council, I am responsible for class 5a. My family is small. I have got one son, he is a doctor.My husband and I live in a small town Biržai where I work. In my leisure time I like beeing active: cycling, hiking, seeing new places. And yes, I absolutely adore reading. I like different types of books except of love stories. My favourite film is "Forest Gump".I have seen it so many times and my students love it as well. The only thing I really hate doing is cooking.
Fatih- Turkey

I'm an English language teacher and interpreter from Turkey having the experience of 17 years at high school and several language schools. Our school is a public high school in the center of Sivas. The most successful ones are selected for the school by a nation-wide proficiency exam which includes questions about English, Maths, Science and Turkish Language and covers the topics of Secondry school. I've been to several countries in Europe such as Finland, Spain and Malta and had chance to observe on going education yet it's my first time in USA for which I feel really appreciated. I am a happy person and I try to show and share this with people because I believe that smiling at people usually has contagious effect. Apart from my professional life, I try to spend time exercising. I have swimming training at least once a week. I try to join open water swimming organizations. This year I'm planning to swim in the International Bosphorus Intercontinental Swimming Competition. I have licence in climbing and tracking and every Sunday I join activities in nature with the mountaineering sports club. These sports activities not only keep me healthy and happy but also help me concentrate on my job better and contribute to my problem solving skills. During the time in Appalachian State University, I'm impassioned to witness American education system, lifestyle of the locals and join sports/cultural activities.
Fatma- Tunisia

I am Fatma Tamimi, call me Fatma. I am a teacher of English and I work in a high school in Tunisia. Currently, I teach grades 10-13. But I have also taught in Iraq and the United Arab Emirates. Likewise, I worked as a translator in the UAE. I have a great passion for my job as a teacher, thus I participated in all the national competitions for innovative teachers and won prizes. Likewise, I coordinated two clubs in the school: a debating club and Hear My Voice club. On the other hand, I like traveling and I've been to Iraq, UAE, Jordan, Oman, Libya, Algeria, Qatar and Turkey. I like meeting people from different backgrounds and I like to exchange experiences with them.
Ingrid- Bolivia

Ingrid Rosmery Loza Carrasco is from Santa Cruz, Bolivia. She works as an English, Guarani ,which is an original language of Bolivia, and Studying techniques teacher. She graduated from Gabriel Rene Moreno University, with a bachelor degree in Language in 2014 also of Fashion Design from Private University of Santa Cruz de la Sierra in 2013, She has been teaching languages the last 5 years,of which 4 of them she has been teaching in her childhood school in Secondary level. Actually, she is doing her master degree in Higher Educacion in Gabriel Rene Moreno University too, so she can make an important change in her carreer too.
Justo- Nicaragua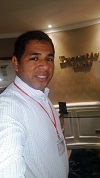 Justo was born in Bluefields Nicaragua. He have been teaching teenagers and young adults in public institutions and universities for many years. He do believe in equal rights as an essential part of human development and respect. He enjoys nature, good relationships and helping students.
Maggie- Jordan

I am married and have got 4 sons and 1 daughter, she is the youngest child. I am an English supervisor in South AL-Aghwar Directorate in the South of Jordan. I have got my MA degree in applied linguistics. I worked as an access teacher for 2 years. I like reading books and searching the net... My dream is finishing my study and get PhD in applied linguistics.
Martha- Malawi

Martha Hannah chibwana is a proffessional secondary school teacher in Malawi. She has a BAE from Mzuzu University. Apart from teaching, she is involved in Mentoring. She was trained by CAMFED to be a teacher mentor for girls under Mastercard foundation scholarship. She did this for two years. Since then she has been mentoring girls in schools voluntarily.she would like to gain international experience from the TEA program which will enable her teach effectively in the classroom.
Natali- Belarus

Natallia has been teaching English at both primary and secondary schools for the past six years. Natalia's students range from ages 8 to 18 years old. On average, there are 9 to 13 students in her classes. She is an active member of the school's parent-teacher committee promoting effective nvolvement of teachers and parents in our students' life. She received a bachelor's degree in teaching English as a foreign language and History from Polatsk State University in 2012. Natalia's objective for participation in Fulbright TEA is to explore new methods of effective teaching English as a foreign language, motivating students, learning more about all spheres of life in the USA and improving language skills.
Natavan- Azerbaijan

I am from Azerbaijan and I live with my family. There are four of us in the family, my husband, my two daughters and me. I teach English at school, I am pretty excited about the experience in the USA
Pamela- Colombia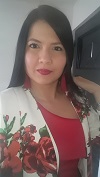 My name is Pamela Londoño Bonilla. I am 29 years old, and I am from Cali, Colombia. I am a teacher since 2008 and I work with elementary students. I like languages, technology and education. I am studying my PhD at a Mexican University and I want to continue learning a lot.
Ranjith- Sri Lanka

I am an English teacher by profession in Srilanka.I am teaching in a missionary school.I have been serving for 15 years and now I am the moderator for English Language Activities at College,moreover I act as the coordinator for Senior Secondary English language teachers as well.Interested in cricket and different cuisine,watch lot of movies,like to meet people, keen in adopting novel methods in Language teaching along with technology. Family: a nuclear family,married to Stella and blessed with a son.
Robert- Nigeria

I hail from Idanre, Ondo state, Nigeria and I am married with a boy and 2 girls. We are all Jehovah's Witnesses. We love evangelism, teaching people the Bible messages, yes the way of God. My home town, Idanre is known for cocoa production. In fact it is the largest cocoa producer in Nigeria (photo). Is a town enclave round by mountainous igneous rocks on which our accent fathers lived centuries ago. I have over 2 hectares of cocoa farm and I also farm on vegetables - tomatos, cucumber, pepper and others. I did my first and secondary degrees in Biochemistry at Federal University of Technology, Akure (FUTA), Ondo State. But I teach Chemistry in Ayo Grammar School, Ipogun, OndoState.
Sudha- India

I am a Post Graduate teacher in Zoology ,working at St.Joseph of Cluny Matriculation Higher Secondary School in Tamilnadu State of India. I handle grades 9 , 11 & 12. I have completed 22 years of glorious teaching journey, across CBSE and State Boards of Education. I hold a Masters degree in Science, Bachelors in Education and a Post graduate Diploma in Educational Administration and supervision.
I consider education as a mosaic of academic, social, cultural, environmental and spiritual enlightenment for the holistic development of students. I believe, Fulbright TEA program to be the perfect supporting platform for the global cause of education. My school is a missionary school for girls with a strength of 4500 , with majority being first generation learners from rural background. I hope to gain innovative ideas in teaching methodologies and promote academic excellence in my students through use of interesting technological tools. I would share the knowledge gained with other school teachers as well. This would help in solving practical problems of each school, benefitting the society and contributing towards the progress of the nation.
Viet- Vietnam

Kim Quoc Viet NGUYEN (Viet) has been fortunate to work at different organizations such as Phan Chau Trinh University, SEEDS Asia, and The Oyster Inn, where he has gained a wide variety of hands-on experience. He is currently working as a Chemistry Teacher at the Le Thanh Tong Gifted High School in Hoi An City, Vietnam. He is actively involved in a multitude of school activities such as planning schoolwide events and managing extracurricular activities for students.
Appalachian State University is one of the host universities for the Fulbright TEA program, and in here, he is able to gain further knowledge and extend his teaching skills to successfully deal with daily experiences in the classroom. He will implement and share what he learns through the program with his school and community. The program provides Viet with the opportunity to develop innovative initiatives that complement day to day classroom learning. Viet lives in the old quarter of Hoi An City. He is passionate about travelling and exploring new countries and interacting with local people. He enjoys gym training, badminton, listening to music and other outdoor pursuits.