SLICES: Strategies for Learners' Intercultural, Content, and English Support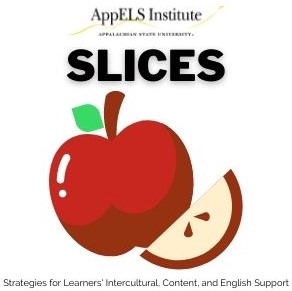 SLICES is a collection of workshops and events that are open to all students to help you adjust to the US classroom and access the right campus resources. Our purpose is to help you be successful in this new academic setting with English as the medium of instruction. Are you having trouble communicating with your professor, understanding the required coursework, not making the grades you expected? We're here for you. We work closely with OIED to support you.
Fall 2021
Conversation Connection
Share English conversation with globally minded students from the US and around the world.
Wednesdays, 4:00-5:00pm
PSU 169 / Three Top Mountain
Overview of Student Learning Center Services
Hear about resources available to help you succeed in all your courses.
September 2, 3:00-4:00pm
PSU 319 / Bass Lake / OIED
Academic Writing in English
**back by popular demand!
Hear about what writing style your professors expect from you and some common mistakes made by international students.
September 9, 3:00-4:00pm
PSU 319 / Bass Lake / OIED