TEA Fellows 2017 Bios
Alba Carolina Rioja, Argentina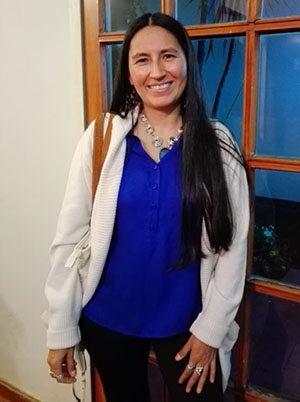 Alba Carolina Rioja is a teacher of English from Salta, a city located in the northwest of Argentina. She has been teaching English for twelve years and has worked in various educational contexts: at primary, secondary, tertiary levels and private language institutes. At present she works at a public technical secondary school (a kind of vocational school), at a teacher training college, and at a binational center. At the technical school, she teaches English at eight courses where her students' ages range from 13 – 17 years old. Alba is the coordinator of the English Department and encourages the involvement of colleagues and students in cross-curricular projects such as the annual school exhibition on Technical School's Day. She has also designed a ten-unit textbook aimed at teaching English for Construction which is currently being implemented at her school.
She has graduated as a teacher in 2001, and obtained her university degree in teaching English in 2013. Her areas of interest are materials design, special didactics, and English for Specific Purposes. Her hobbies include jogging, knitting, and making handcrafted jewelry. Her main objectives for participating in TEA are to be in direct contact with U.S. culture and the educational system, gain updated teaching strategies to motivate her students, and share them with her colleagues in Salta.
Alejandra Casa Coba, Ecuador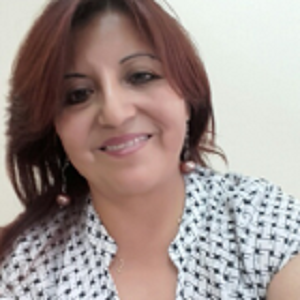 Alejandra Casa has been teaching English as a Foreign Language at a public secondary school for the past seven years and for about 13 years at a private school. The average age of her students ranges from 16 to 18 years old and there are 34 to 39 students per class. Alejandra is a member of the Pedagogical Commission at her school, which is responsible for analyzing and making decisions related to academic issues. Alejandra received a bachelor's degree in English from Central University in 1995 and a master's degree from Indoamerica University in Superior Teaching and Educative Administration. She also finished academic modules in other postgraduate students. She is currently working on her thesis to get a second master's degree in linguistics and didactic of foreign languages from Central University and plans to finish by January 2017. Alejandra is married and has three daughters. Her hobbies are playing sports like basketball and soccer. She also enjoys swimming, riding bikes, and reading. Her primary objective for participating in TEA is to get in touch with different cultures, learning active methodologies to teach, and learning resources to make her lessons more interesting for her students.
Alex Klenam Quarshie, Ghana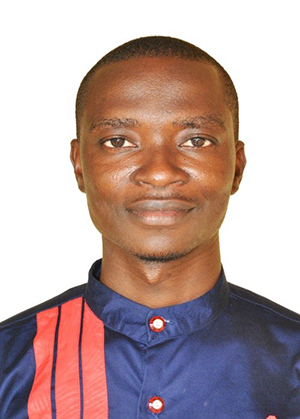 I am a chemistry teacher at Akatsi Senior High Technical School in the Volta Region of Ghana. I have been with the Ghana Education Service since September, 2009. I hold a Master's degree in environmental science, policy and management, a Bachelor of Science degree in chemistry, an Executive Certificate in Project Management, and Advanced Executive Certificates in management and business administration.
I am also the district coordinator of Science, Technology, Mathematics, and Innovation Education (STMIE) for Akatsi south District Education office. I was the principal at Grooming Heights Montessori International School, Asaba, Nigeria and also a former Lecturer at Cuttington University College, Liberia. I am involved in training Science teachers with an emphasis on those living in underserved communities. I also do mobile laboratory services to schools in rural areas in order to make them feel the practical side of science. With hard work, together with my colleagues in the Science department, we have changed our department of Science from category D in 2009 to category B in 2011 with the aim of moving it to category A by 2019. What I care most about is to whip the interest of girls in Science and Mathematics.
Alice Giliazova, Russian Federation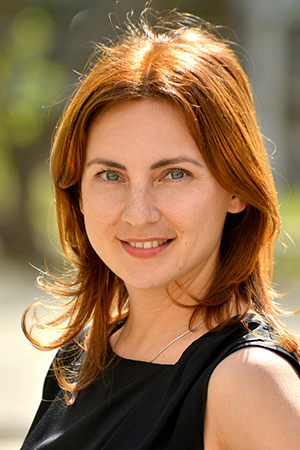 This is Alice from Russia. She is a teacher of English in school "Koriphey", in a big Russian city Yekaterinburg. Alice won "The Teacher of the Year" city contest in 2015. She is active and open for new ideas and experiences. She takes part in conferences, professional meetings, and gives master classes to colleagues. In her free time, Alice loves traveling and gardening.
Aliona Mainov, Moldova
Aliona Mainov has been teaching English as a foreign language at a high school for the past ten years. The age of her students ranges from 8 to 16 years old, and on average there are 24 students in her class. Throughout the years, she has been an active member of a diverse array of work groups which serve the needs of the school and she has contributed to developing the school's image. Aliona always intends to be involved in activities beyond the classroom to be well-rounded as an English teacher and be more informed as a community member. She received a master's degree in Germanic Philology in 2009 from Free International University of Moldova. Aliona is married with two young daughters, and her hobbies include playing volleyball, cooking, and music. Her primary objective for participating in TEA is to improve her content-based teaching by exchanging best teaching practices, thus increasing students' motivation and participation in the learning process.
Doli Chaudhuri, India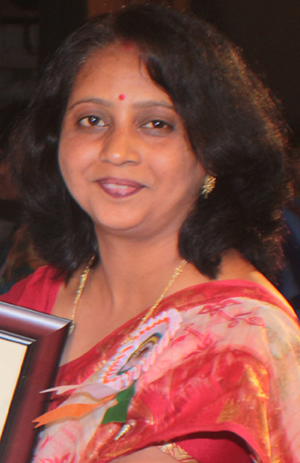 I am a science teacher from the beautiful country India. My academic qualification is M.Sc. B.Ed. After qualifying GATE, I have worked as a JRF with a UGC-CSIR fellowship and published papers. I have also presented paper in XIth National Symposium on Reproductive Biology and Comparative Endocrinology (at Tirupati).
I have been serving the prestigious institute of Kendriya Vidyalaya Sangathan, an autonomous body under the Ministry of Human Resources and Development, India, since 1995. I have had the opportunity to serve five Kendriya Vidyalayas including one in Nepal. As a science teacher, I feel every child should develop scientific attitude and aptitude, have immense curiosity in anything and everything they behold, and should enjoy learning. Due to the active cooperation of my children and colleagues, I have been the recipient of citations from various Principals. I have also been awarded the prestigious C.V. Raman Award for Excellence in science teaching by the Department of Science and Technology, Govt of India as well as the highest award in KVS i,e, KVS National Incentive award. I received an appreciation letter from our honourable HRD minister and Station Commander, AFS Barrackpore for stellar performance of my students in board (CBSE) exams.
My hobbies include choreography, reading and listening to music. I have an appreciation letter from the Ambassador of India to Nepal and Deputy Chairman of my school for my cultural contribution. I am the Vice President of the Alumni Association of KV Barrackpore AFS and am engaged in doing social work.
I wish to expand my repertoire of teaching strategies, gain collaborative skills to work positively, and hone my skills in use of technology in the teaching and learning process with the cooperation of you all.
Emmanuel Ntakirutimana, Rwanda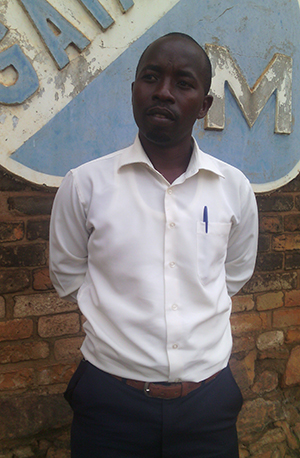 Emmanuel is a native of Kigoma Sector, Huye District, South Province of Rwanda, since 1982 and has lived in the south until 2004. From 2005 he lived in Kigali town, and then since 2011, he has lived in Eastern Province. Emmanuel has been a science teacher in the School of the Blind and responsible for the adaptive sports within the School of the Blind. He is as head coach of goal ball and other adaptive sports. He has been acting as deputy head teacher in charge studies for 5 months, since 2016. He founded a sports and culture center for youth, the Forum for Youth Empowerment Rwanda (FYER), where sports (football, volley ball and basketball) and cultural activities (dancing) are used to develop the community. His various trainings include: braille writing and translation, mobility and orientation, adaptive technology, and adaptive sports, especially Goalball. He received a bachelor's degree in sciences with a concentration in education from University of Rwanda (UR), College of Education, former Kigali Institute of Education(KIE) in 2010.
Gunay Babayeva, Azerbaijan
Gunay Babayeva has been teaching English at a secondary school for the past nine years. The age of her students ranges from 14 to 16 years old. Gunay is an active member of her school community and she plays a great role in the work with her 10th and 11th graders preparation process for universities. Gunay also received a Bachelor's degree in English from Odlaz Yurdu University in 2007. Gunay participated in many training about teaching methods of the foreign language. Her primary objective for participation in TEA is to explore new methodologies for engaging students in a more participating and active classroom setting.
Hasmik Dibaryan, Republic of Armenia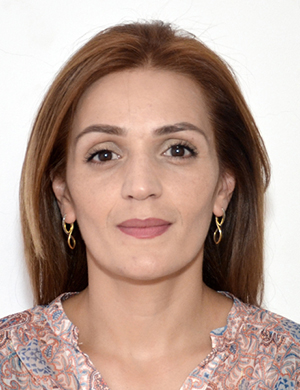 I have been teaching English for about 17 years. I have loved every moment of my work. I am a good leader at school. I never force my opinions on my students or colleagues, I simply try to guide them and be a good example for them. Sometimes I organise presentation lessons for other teachers to witness how the students not only effectively use common vocabulary, but also put together a well-structured speech and make thoroughly thought provoking and convincing presentation. I often organise various celebrations on different events and holidays and usually work with two or more classes at a time and cooperate with other teachers teaching different subjects.
As an English teacher I want to learn more about the USA and to experience the real character of the American melting pot and the English language. I have never been to the USA and it is a big chance for me to see the country, to use the language in the native land and experience what I am teaching my students. At school we teach a lot about the country of the USA, its people and culture, its political and educational systems, etc. I want to have a deeper understanding of the land to use my personal experience and knowledge in teaching the topics related to the USA.
I strive to meet teachers from different corners of the world who are experts in their job and we can exchange ideas and share knowledge. I realize that carrying out only routine procedures is not enough for teaching nowadays. To meet the modern needs for teaching one must work hard. To be honest, I love working with children and I am not indifferent to my students and their knowledge. I am always in search of new ways, new methods, new skills to make my lessons more desirable, interesting and challenging both for myself and for my students. I try to use modern technologies during my lessons as much as possible.
The experience and skills gained from participating in TEA program must be both cultural and educational. I understand that every exchange program requires a responsible approach and hard work. Even this short-term exchange will make a significant difference in my teaching skills, personal development, and professional competence.
I would like to initiate an exchange between American and Armenian students through exchanging letters and e-mails or organizing online communication.
Jurgita Valuckiene, Lithuania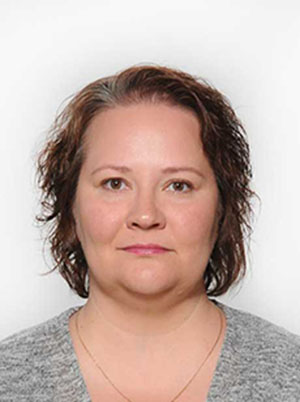 I am an EFL teacher from Lithuania. I come from the capital city Vilnius, but now I live and teach in a small town, Pilviskiai, in the south-west of Lithuania. There are less than two thousand people residing here and a little more than four hundred pupils attending the only school in town – "Santaka" gymnasium. The name "Santaka" means "confluence" in English and it literally and figuratively best describes our school and the community. Literally, because we have three rivers that meet here and bring their waters together. And figuratively, because our school is a place where children from all around the neighbouring villages come to this school to learn, have fun and grow together.
Speaking about me, I consider myself as an ordinary teacher, like hundreds of others around the world, trying to do my best in helping my students not only learn English, but most importantly become good people. Like many others, I face many challenges like motivating students, working hard to keep them interested, and many more… But having spent fifteen years in school, I must say that every problem has a solution and being a teacher is not a profession, but rather a lifestyle, which I still enjoy.
Luciano Valencia Iman, Peru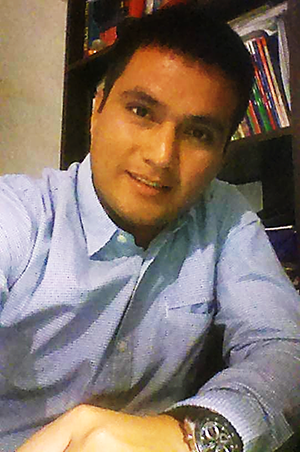 I am a 28 year old teacher. I am from Perú. I live in Chepén, my hometown, a small city in the north of Perú, where I graduated from high school in 2005. My favorite thing is spend time in the countryside and cook (I am not very good at it but I do my best).
In 2006, like many young people I was insecure about my career, I was getting prepared to apply for computer studies in a local College but at the end I applied for Education. I can not stop giving thanks to God for this beautiful and rewarding career. I have been teaching English to teenagers aged between 12 and 16 years in public and private schools for seven years. I always say that the only thing that I do not like about my vacation is not seeing my students and spending those great and happy moments in class. I always try to mix my lessons with a touch of humor. I am sure that I keep my students comfortable and smiling, and have a positive influence on their learning.
I am currently studying a masters in Didactics of ELT.
I am one of those teachers who thinks that teaching without affection is not as effective.
Madina Gasimova, Azerbaijan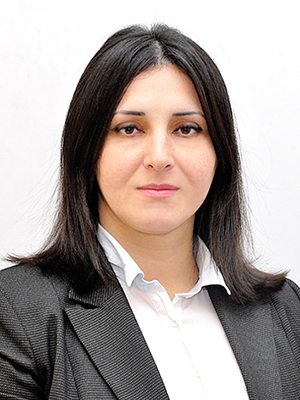 I was born and raised in Vandam, Gabala, Azerbaijan. I attended Azerbaijan University of Languages and graduated in 1998 with a Bachelor's Degree in translation. Then in 2015, I graduated from University "Odlar Yurdu" with a Master's Degree in methods and methodology of foreign language teaching. I'm an author of two books on English Grammar which were published with the license of the Ministry of Education. My articles dealing with pedagogical and methodological issues were published in different newspapers. Also, I've attended various online and face to face courses and pieces of training. This year I shall attend TEA program in Appalachian State University which will host me for 6 weeks. I intend to pursue a Doctor's Degree and work at the Azerbaijan University of Languages. In my free time, I love to watch films on TV and spend time with my children in nature.
Natalia Borta, Moldova
Natalie Borta has been teaching English as a foreign language in a lyceum from village Costesti district Ialoveri for 18 years. She teaches different levels of students: from 2nd grade (8 years old) till 12th grade (19 years old). She graduated Moldova State University in 1998 with qualification: Philologist. Teacher of the English Language and Literature. French Language. Translation. From 2004, she has been working as a resource teacher in the English Language Practice School, Peace Corps, Moldova during the summertime. She is married and has a son. She likes reading and listening to music. Her primary objective for participating in TEA is to explore teaching strategies and various technologies.
Olena Andriichuk, Ukraine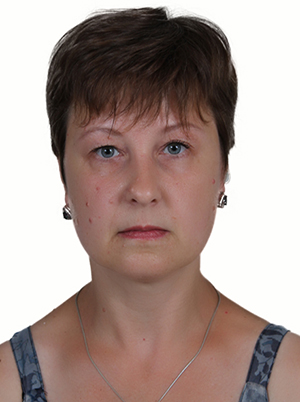 I received a specialist degree in English from Kryvyi Rih Teacher Training Institute in 1993 and since then I have been teaching English as a foreigh language for non-native speakers. I have been teaching at the Technical Humanitarian Lyceum (a type of secondary school) for the past 16 years. The age of my students ranges from 10-16 years old, and on average there are 14 students in my class.
Through my working experience, I have developed a very strong interest in planning, preparing, and delivering lessons in an effective manner to provide good knowledge. Particularly, I regularly use modern teaching strategies to create a challenging but satisfying work environment in the class which makes students speak, write, and think in English. Also, I attend seminars, workshops and webinars delivered by ELT trainers which are available in my region. This gives me an opportunity to find out how to apply my knowledge in real life and how to choose the activities that help my students get good results.
In my work I am also responsible for preparing students for participating in English olympiads, different English language contests and international projects ("Face-to-Faith", GoCamp 2017). Also, I am an active member of the local English teacher committee where I have played a role in promoting effective teaching techniques in student education.
Pum Chimphali, Thailand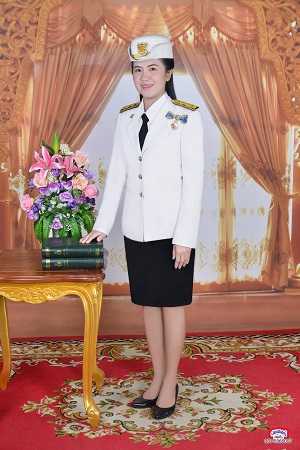 Kamonrat Chimphali has been teaching biology and science at a public secondary school located in a small town for the past seven years. The age of her students ranges from 14 to 18 years old, and on average there are 35 students in her class. She always works hard to develop herself and her students by using integrated science in a school context. Kamonrat received her master's degree in curriculum and instruction from Mahasarakham University in 2010. Her hobbies include making YouTube videos. Her primary objective for participating in TEA is to learn new methodologies in learning and teaching science to develop the 21st century skills of her students.
Ralph Olu Adeyemi, Nigeria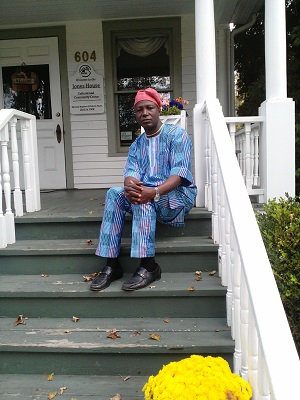 Adeyemi Raphael has been teaching biology and chemistry at a public secondary school for the past 16 years. The ages of his students range from 14 to 20 years old, and on average there are 25 students per class. He is an active member of the school's parent-teacher association and established a science club that allows students to participate in science practical outside of class. Raphael received a bachelor's degree in biochemistry from the University of Ilorin in 1992. He also received a PGD in industrial chemistry and a master's degree in analytical chemistry from The Federal University of Technology, Akure in 2003 and 2014 respectively. He is married with four children and his hobbies include reading and meeting people. Raphael's main objective for participating in TEA is to explore new methodologies for engaging students.
Rita Tiwari, Nepal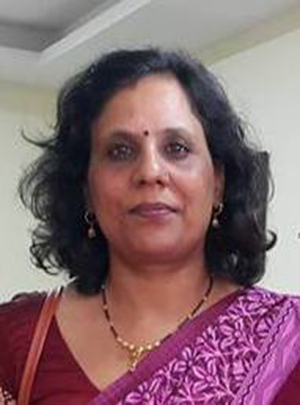 I am from Kathmandu, Nepal. Currently, I am working as a principal and the Head of Department of Science of Padmakanya Vidyashram Secondary School, one of the oldest and most renowned community girls school situated in the capital city of Nepal, Kathmandu. I have two master's degrees: one is chemistry, and the other is education.I have been working in this school since 8th June, 2004. It's already 13 years. Besides the responsibility of science teacher, I have been engaged in different organizations related with the teaching profession. Being one of the members of the District Child Welfare Board, I have had the opportunity to participate in different programs related to child welfare. As an active member of the Teacher's Forum of Women, I have conducted various seminars, have been engaged in writing working papers related to teaching methods, and have done many different activities for students from grade 8 to 12. We did inter-school debate, quiz, dance, and singing competitions as well. I have also had trainings such as Leadership Capacity Development training and Teaching Professional Development training by National Centre for Educational Development (NCED).
Said Laaroua, Algeria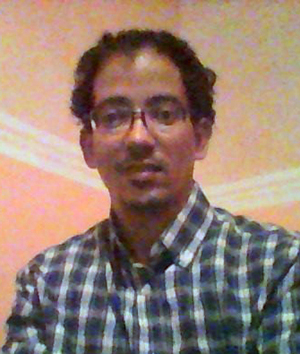 Laaroua is a high school teacher from Algeria. He is participating in the TEA program in Fall 2017. He works in Senior high school in his home town, Tindouf, in southern Algeria. Said graduated from local university of Oran in Algeria. He teaches Chemistry and physics since 2008. He also volunteers part time with local organizations to give free tuition to groups of students from low income famillies. He has volunteered in the he Sahraoui refugees camp in Tindouf where he taught kids in the camp how to write and read. Through his experience in the classroom he worked in a variety of environments and faced diffrent situations which made him realize the need of updated methods to face those challenges . He is interested in the education of science as a key toward succes for many poor famillies in his region. He believes tht to achieve that, there is a need to update his approach and methodology of education. Said participated in all conferences organised in his home town including those organised by the school where has been teaching.
Sophea Sar, Cambodia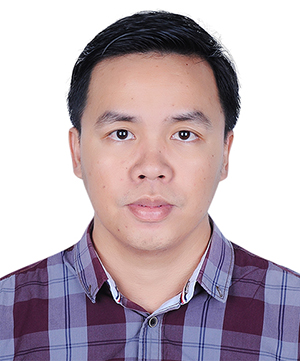 I am from Cambodia, and I am a public upper secondary school teacher majoring in Biology. I have been a biology teacher since 2010. Now I teach at Bun Rany Hun Sen High School which is located at Kandal Province, Cambodia. I teach grades 11 and 12 for 15 hours per week. I am also a class patrol who is responsible for calculating students' scores every month in order to arrange the score rank for my class. This duty also requires me to check out the students' attendance and report the students' performance to their parents. Every month, there is a technical team meeting between the teachers who have the same subject to discuss teaching methods, challenges, and teaching processes. Now, I am really delighted that I have a chance to join the TEA program in the United States. I hope that I will get something new for my students, especially teaching methodw, classroom management, student consultations, and cultural exchange with U.S. culture and other teachers' cultures.
Victoria Morenike Ayanlowo, Nigeria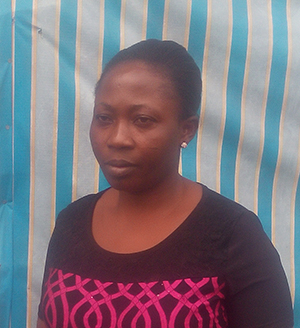 I am a native of Okeigbo Ondo state of Nigeria. I was born in 1974 to Iges family in Okeigbo. I attended Methodist Agodi E9 in Ibadan Oyo state of Nigeria in my Elementary school and Oloroke grammar school Okeigbo Ondo state in my secondary level where I graduated in 1992. I obtained a National Certificate of Education in 1997 at Adeyemi College of Education Ondo, Ondo state. I am working with the teaching service commission Alagbaka Akure as a classroom teacher, where I have been teaching since 2000. I got married to Mr Ayodeji Ayanlowo in 2003 am blessed with two kids. I obtained my BSC at Lagos State University Lagos State, Nigeria. I love soccer and reading.
Vinay Raju, India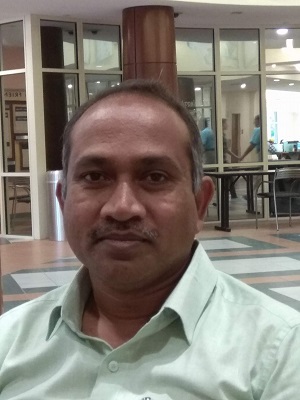 Vinyadhar Raju has been teaching English in a government high school in the Telangana state of India for the past 14 years. The age of his students ranges from 11 to 16 years old, and on average there are 60 students in his class. Vinyadhar plays an active role in maintaining a forum for English language teachers in his district to share useful resources through social media. He also trains the teachers in his state as a part of an in-service teacher training programs conducted by the state government. He is tech savvy and uses technology continuously for professional development as well as in his teacher training sessions. Vinyadhar obtained his bachelor's degree from Kakatiya University in 1994, completed his teaching degree from the same university in 1995, and completed a postgraduate degree in English literature from Kakatiya University in 1998. He also completed online courses from different online course sites including TESOL Methods from Oregon University. Vinyadhar is married with two sons and his hobbies are browsing the internet to learn continuously, attending webinars, and doing online courses. His main aim while attending the TEA Program is to update his teaching skills and understand the U.S. system of education and culture.