Mandela Washington Fellows 2017 Bios
Benjamin Gomez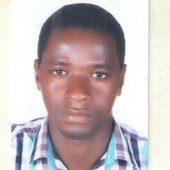 Benjamin Gomez is an activist for the rights of persons with disabilities. He is the founder of both I Am Able Africa and Golden Child, an organization advocating against child labor. Benjamin Gomez organizes seminars in schools and communities, and is able to reach out to more than 10 communities and more than 25 schools. Gomez recently graduated from law school at the University of The Gambia, and he envisions becoming an international advocate for the rights of persons with disabilities.
Carlos Ernesto Cuinica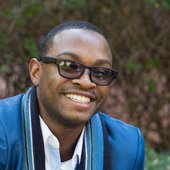 Carlos Ernesto Cuinica is a young activist from Mozambique with over ten years of experience in the youth development sector, specially focusing on sexual and reproductive health and rights and gender equality. Currently, Carlos is the Provincial Delegate of Coalizao in Nampula. Here, he focuses on designing and implementing activities for girls' empowerment, supporting vulnerable girls aged 10 to 19 years old that are at high risk for child marriage and teenage pregnancy, and for meaningful youth participation. Carlos is a Mozambican National Coordinator of Young African Leaders Forum (YALF), Vice-President of Youth at Christian Council in Nampula, a One Young World ambassador, a member of African Youth Panel, and he was part of the South African Development Community (SADC) Youth Task Force that worked to establish the SADC Youth Body.Carlos is now concluding his degree in Economics and Management from Catholic University of Mozambique in Nampula. Carlos is driven by his commitment to contribute to the sustainable development of his community. He believes that enabling youth participation and empowering girls can further economic and human advancement.Upon completing Mandela Washington Fellowship, Carlos plans to continue his work in gender equality, focused on girls' empowerment and develop activities to stop child marriage and teenage pregnancies. He also desires to continue creating an organization to strengthen youth leadership skills and involvement of young people in socio-economic development.
Chikezie Ebubechukwu Ozuzu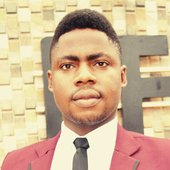 Chikezie Ozuzu is a dedicated teaching professional with over six years combined experience as a primary and secondary school teacher and International General Certificate of Secondary Education Information and Communication Technology (IGCSE ICT) examination tutor. Currently, Chikezie is the Head Teacher at Rivers of Knowledge Academy, an educational remedial institution, where he focuses on providing comprehensive and quality education to less-fortunate children for free. Chikezie holds a Master's Degree in Radiation Protection from the University of Ibadan, Nigeria with a focus on medical and environmental protection. Chikezie is driven by his commitment to education, especially for the less-fortunate. He aspires to make quality education in Nigeria truly free and accessible to all children regardless of social and financial status. Upon completion of the Mandela Washington Fellowship, Chikezie plans to continue his work in educating less-fortunate children and to cover every region in Nigeria by the year 2025.
Elodie Mariette Kuhoua Appia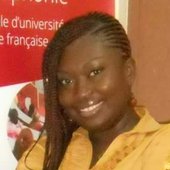 Elodie Appia specializes in community development, with a focus on community participation, lobbying, and advocacy. She has worked for eight years on several humanitarian and cooperation projects in various West African countries. She currently works as a Program Officer at UTZ where she organizes farming groups and civil society organizations. She works to engage these groups on topics such as child labor and climate change in order to influence policies and practices in the cocoa sector in Cote d'Ivoire. Elodie holds a Master's degree in Development Project Management and a Bachelor's degree in Public Law. She is passionate about social justice, accountability, and citizen participation. After the Mandela Washington Fellowship, Elodie will focus her work on the improvement of good governance practices by empowering citizens to monitor the implementation of pro-poor interventions in her country, la Cote d'Ivoire.
Elshadai Asmir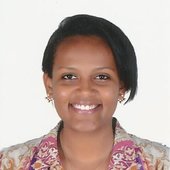 Elshadai Hailu Asmir is a recent graduate of Addis Ababa University School of Law and Governance studies. Elshadai hopes to pursue a career in human rights. She has held internships at the United Nations High Commissioner (UNHCR), the Ethiopian Federal Supreme Court, and Human Rights Council-Ethiopia (EHRCO). As a young activist in the making, Elshadai now aspires to merge her passion for community service and law.
G. Umaru Sheriff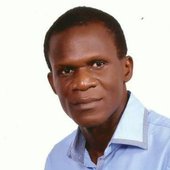 G. Umaru Sheriff has 11 years of experience in the community development sector, focusing on youth development, agricultural education, and leadership. Currently, G. Umaru is the National Executive Director of 4-H Liberia, where he focuses on establishing 4-H clubs, recruiting and training staff and volunteers and implementing the day-to-day activities of 4-H Liberia to develop life skills in youth and strengthen food security. Since its revival in 2006 after the civil war, 4-H Liberia has grown to 74 clubs in 8 counties with more than 2,200 members. G. Umaru holds a Bachelor's Degree in Accounting from the University of Liberia and certificates in agricultural education and leadership from institutions in his home country and abroad. He has a passion for youth development and his future goal is to continue to work with young people in his community and to help establish the 4-H Mano River Network comprised of Liberia, Sierra Leone, Guinea and Ivory Coast. Upon completion of the Mandela Washington Fellowship, G. Umaru plans to continue his work in youth development by building partnerships with community organizations and government and international entities to develop sustainable programs.
Henry Chibutu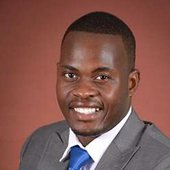 Henry Chibutu is a charismatic youth advocate, inspiring and influencing change among youths. He is the Co-founder and Director of an organization and an events company that encourages young people to be instrumental in the development of their nation and engage actively in entrepreneurship. He has a bachelor's degree in Agricultural Science from The University of Zambia and is a master's student of Project Management. Currently residing in Mongu, he works for the Ministry of Agriculture in a rural community of Limulunga District, helping small scale farmers attain sustainable livelihoods.During the Civic Leadership Track of the Madela Washington Fellowship, Henry aims to understand how NGOs can grow and function in a sustainable way, how to design grant proposals, and how to lead effectively. Once he returns home, he hopes increase his current outreach by offering free tuition, mentoring, and talent promotion to vulnerable youths.
Hodan Adam Ali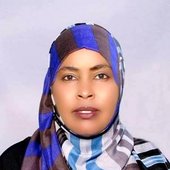 Hodan Adam of Somalia is a Program Coordinator at Action Aid International Somaliland and a community capacity builder in 50 villages in rural areas, focusing on matters of livelihood, empowering women and decision making. Adam is an educator and a lawyer. After getting her Master's Degree of Human Rights and Development from Kampala International University, she co-founded Somaliland Women's Lawyers Association. Adam began teaching at a community college, and also started organizing grassroots forums for women to gather and discuss issues arising within the community. Adam's life mission is to stand for the rights and freedom of the oppressed and she commits to seeing that people learn to respect each other no matter their status or cultural background. For this reason, she devotes herself to living and walking in the values that she stands for and this guides her career path. Working with organizations that promote values in people and lift the spirit of humanitarianism helps her fulfill her mission in life.
Janvier Manirakiza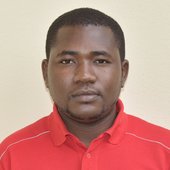 Janvier Manirakiza has over seven years of experience in various fields such as visual communications, graphic design, video production, digital photography and community development. He serves as Communications Officer in a nonprofit organization called Village Health Works (VHW) in Burundi, east Africa where he coordinates all communications for community education through mass campaigns, radio shows, video production, and focus group discussions on various health and development issues. He also gathers stories from community members and patients, ensuring that VHW activities are shared through social media, news reports, and special stories. Janvier is now doing his undergraduate studies in Journalism and Communications Studies as a distance learning student at Cavendish University Uganda. Upon completion of the Mandela Washington Fellowship, Janvier plans to put his dreams into action by starting his nonprofit organization to continue his commitment to the community with a focus of painting the image of Africa through innovative solutions such as quality education, healthcare and entrepreneurship.
Joaquina André Raimundo Capitia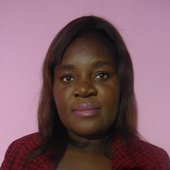 Joaquina Andre Raimundo Capitia lives in Angola and has been working at Mediateca of Lubango for four years. She is currently in the communication department. Joaquina has a degree in Business Administration and certificates in Business Studies, Ethical Conduct, and Advanced Internet programs. Part of the Civic Leadership track, Joaquina has created a program called My Choice.
Michael Arome Usman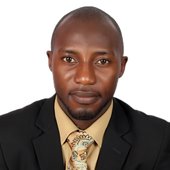 Michael Arome Usman has over nine years of experience in volunteering, social justice, and peace advocacy. Currently, Michael is the co-founder and project manager for the John Paul Inspire Foundation, where he engages in project incubation, prepares and implements programs, and develops community campaigns for social causes. He is responsible for policy development designed to allow young people to drive positive change, and create opportunities for all, especially the vulnerable groups in the society. He creates platforms to showcase the potentials of the African child and prepare the youth for global leadership takeover. He believes in peace advocacy, protection of human rights, and promotes youth entrepreneurship. He has helped rehabilitate victims of insurgency from the social and psychological trauma of war and violence in parts of Nigeria. Michael is driven by his passion for social justice and hopes to witness a society where everyone, irrespective of age, gender, color or creed is treated equally. Upon the completion of the Mandela Washington Fellowship, Michael plans to put the experience and lessons learned into practice as he continues his work in the protection of human rights, peace advocacy and promoting youth development through entrepreneurship.
Narindra Mathieu Rabarinirina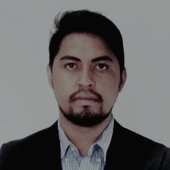 Mathieu Rabarinirina has over five years of experience as an activist in youth and economic empowerment with emphasis on promoting gender equality. Currently, Mathieu is the Resources Mobilization Manager of a youth-led organization called Youth First, where he provides training in leadership and personal development, economic empowerment, and advocacy work. Mathieu holds a Masters of Marketing and an International business degree from ESSCA Madagascar, a diploma of Entrepreneurship from the Entrepreneurship Development Institute of India, and a certificate in International law from ENS Paris. Mathieu is committed to a national and international movement which promotes youth participation and campaigns against the cross-cutting cleavage of intersectionality. Upon completion of the Mandela Washington Fellowship, Mathieu plans to grow the capacity of youth development agencies in peripheral communities, with micro-enterprise creation projects, resources sustainability, and gender mainstreaming through a multi-actor approach.
Natacha Hakskeen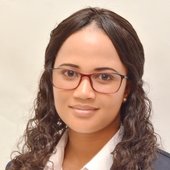 Natacha Hakskeen is a 2016 Namibia Youth Award Winner, in the category of "Outstanding Young Woman". She initiates and facilitates youth activities. Natacha studied Transformational Leadership at the African Leadership Institute and completed the Youth Leadership Development Program.
Natalie Tatenda Foti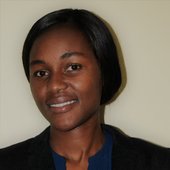 Natalie is a Development Practitioner with over seven years of experience. She studied agribusiness and holds an MSA in International Development. Currently, she works for Adventist Development and Relief Agency (ADRA) Zimbabwe as a Food Security and Climate Change Officer. She is passionate about the development of Zimbabwe's agricultural sector with a particular interest in smallholder farmers, and the economic development of communities through research, knowledge sharing, and capacity building. Natalie is committed to bringing about change at a grassroots level with the most vulnerable communities and promotion of sustainable farming practices for food security and economic empowerment.
Patience Mbah Atim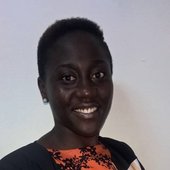 Atim Mbah has over 6 years of experience in community development, particularly in agriculture. Currently, Atim is the Project Coordinator for Green Farmlands where she focuses on organizing need identification sessions with farmers and coordinates with experts on best training for farmers. She also organizes training sessions with farmers on new and improved farm techniques for small scale farmers, particularly women. Atim holds a master's degree in International Trade and Supply Chain Management from Ecole Superiere des Sciences, Economiques et Commerciales, ESSEC Douala. Driven by her passion and commitment for community development, Atim is using her knowledge in supply chain to assist small scale farmers. Upon completion of the Mandela Washington Fellowship, Atim plans to use the knowledge, new set of skills, and network gathered during the fellowship to make agriculture sustainable for small scale farmers.
Reguli Damas Marandu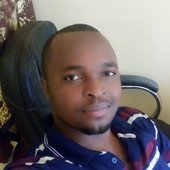 Reguli Damas has over three years of experience in the community development sector, specifically focusing on sustainable agriculture and livelihood. Currently, Reguli is a national facilitator of a slow food gardens (agro-ecological gardens) project in Tanzania. He is also a leader of Meru TZ Slow Food Convivium, a community-based organization engaged in protecting agro-biodiversity and the rights of local food producers (Indigenous Food Producers). He is involved in initiating, planning, designing, and Implementing sustainable agriculture and agro-biodiversity projects in the area. Also, he is an excellent community mobilizer.Reguli holds a post-graduate diploma in International Trade and Development from Trade Policy Center in Africa (Trapca) and bachelor's degree in Community Development from Tumaini University of Iringa. Reguli is driven by his commitment to protect agro-biodiversity, food sovereignty, and food justice. Upon completion of the Mandela Washington Fellowship, Reguli plans to continue his work in sustainable agriculture field with focus on advocacy for indigenous food producers' rights and protection of agro-biodiversity.
Roland Amani Cassinga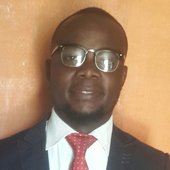 Roland Cassinga has over five years' experience in the mining sector, specifically focusing on promotion and development of safe artisanal mining. Currently, Roland is Technical Director for FCPDEAM, a local NGO where he focuses on artisanal miner's cooperatives by training them on safety, health, and environmental management, as well as alternative vocational skills, in order to make a living out of the dangerous mining setup. Roland holds a diploma in Rock-breaking and Surface Mining Excavation, with a deep expertise in drilling and blasting, as well as a diploma in Mining Safety, Health and Environmental Management from the South African Chamber of Mines.Committed to social justice and artisanal miners' rights, Roland is convinced that artisanal mining should be regulated accordingly in order to avoid unnecessary accidents, child labor, and armed conflicts.Upon completion of his Mandela Washington Fellowship, Roland plans to help artisanal miners by influencing government policies related to artisanal mining, transparency, and traceability of minerals.
Sandrine Elodie Alla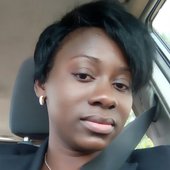 Sandrine Elodie Alla has over 8 years of experience in development projects grants management. She is currently the Grants Manager of Health Alliance International (HAI), an international NGO . Before HAI, she worked for Elisabeth Glaser Pediatric Aids Foundation and Habitat for Humanity International on projects dealing with HIV/AIDS issues and supporting orphans and vulnerable children. Sandrine is also the co-founder of a local NGO called "Women Entrepreneurs and Leaders" in which she focuses on women empowerment and advocates for more gender-inclusive policies. She holds a master's degree in Organizations Management and is driven by her passion to assist vulnerable populations and create awareness among women about their potential to positively impact their communities. Upon completion of the fellowship, she plans to open an incubator training center in building trades for young, single mothers of rural and urban areas.
Segun David Fatudimu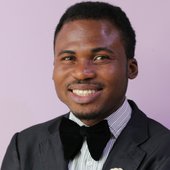 Segun Fatudimu has over eight years of experience as a Youth Development Strategist. He is the founder and Director of the Sozo network, an NGO that focuses on providing leadership to disadvantaged teenagers in underserved communities and extending impacts of the Young African Leaders Initiative. SAFE Projects is their flagship program that serves thousands of teenagers from over 20 communities across Oyo and Enugu states in Nigeria. It guides teenagers towards obtaining a quality education, purposeful career pursuit, and leadership development, through grassroots mentorship, computer training, educational support, conferences and other highly inclusive and innovative programs. Segun is committed to creating youth networks for teenagers to become the next generation of civic, entrepreneurial and public servant leaders in Africa. Segun holds a Bachelor's degree in Dental Surgery from University of Ibadan, Nigeria. Upon completion of the Mandela Washington Fellowship, he plans to start a fellowship for teenagers to supply Africa with 10,000 young leaders by 2030. He hopes to expand the Sozo network to spread impact for teenagers across all sub-Saharan Africa countries.
Shiela Chikulo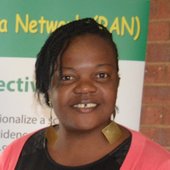 Shiela Chikulo is a research and development expert with ten years of experience in the development cooperation sector in Zimbabwe. She currently serves as Senior Research Fellow at Ruzivo Trust, where she leads in the design and implementation of human-centred knowledge prototypes. These prototypes are used in community training, resilience building, and policy advocacy in the domains of humanitarian response in emergency situations, livelihoods diversity, agro-food systems, and markets. Shiela holds a master's degree in Communication and Media Studies and a bachelor's degree in English and Linguistics; both obtained from the University of Zimbabwe. She is currently completing her Ph.D. in Sociology of Development and Change at Wageningen University and Research (WUR) in the Netherlands. Shiela is committed, through her work, to contribute to the attainment of social and economic justice particularly among women, youth, refugees, persons of interest, and minority communities in Zimbabwe and beyond. Upon completion of the Mandela Washington Fellowship, Shiela plans to work with like-minded development experts in developing a research think tank to generate and disseminate knowledge and skills that contribute to community transformation, inclusive participation in policy processes, and empowerment of vulnerable community members in the country.
Siviwe Dlukwana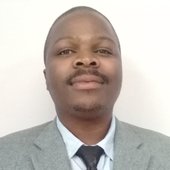 Siviwe was born in Crossroads Township and, unlike most of his peers, he was able to attend a high impact high school, which paved his way to a brighter future. Out of the 250 kids he started primary school with, he was one of only two to make it to university. Crossroads Township is a forgotten community because of its reputation for dangerous crimes. In 2003, Siviwe's brother was killed in a violent gang incident. In 2012, Siviwe founded Ikamva Labantwana Bethu (ILB) to enable children from Crossroads to have access to high quality education and job opportunities. Part of the reason why Siviwe founded ILB was to inspire kids to not engage in gang-related activities, but to encourage them to strive for success. Currently, Siviwe works as ILB Director and leads the organization's strategy together with the board and staff. He is also responsible for seeking resources and overseeing the organization's performance and growth.
Snothando Nosipho Mzobe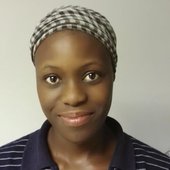 For over 13 years, Snothando Sebotsa has been involved with PROTEC - a national NGO which helps learners from disadvantaged backgrounds interested in pursuing careers in the Science, Technology, Engineering or Mathematics (STEM) fields. In 2010, she began her work in building the post-school phase of the program, which mainly focuses on the mentorship, support, and development of students at the tertiary level. Snothando holds a Bachelor's of Science in Mechanical Engineering from the University of Cape Town and currently works as a Plant Engineer for Tongaat Hulett Sugar. She is passionate about youth development and strongly believes that education is the only way to lift the previously disadvantaged out of their current predicaments. Upon return from the Mandela Washington Fellowship, it is therefore her goal to grow the PROTEC program to reach an even wider margin of the South African youth.
Splendour Rita Atsango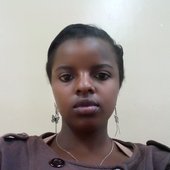 Splendour Atsango has over two years of experience in the community development sector, specifically focusing on educating children aged between 5-14 years with computer training. Splendour is a 4th-year student at Kibabii University in Kenya studying for a Bachelor's in Computer Science and majoring in Software Engineering. Splendour is driven by her belief in economically empowering the youth generation through technology. Upon completion of the Mandela Washington Fellowship, Splendour plans to expand her scope in terms of training content for children.
Stanley Juma Baraza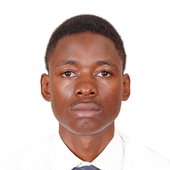 Stanley Baraza has four years of experience in the teaching and community development sectors, specifically focusing on academic development, community cleaning, and disease prevention awareness. He also focuses on providing academic excellence, strategies, and civic awareness. He is currently a student of Business Administration at the University of Nairobi. He is driven by passion drawn from him after seeing youth in his area positively impacted towards socioeconomic and academic progress. It is his wish and desire that his society is diverse and without racial, ethnic, class, religious, political or gender- based bias, as these elements have broken down pillars of his society. Upon completion of the Mandela Washington Fellowship, he will focus on institutionalizing diverse projects that will help strengthen both men and women of his society to help uplift each other socioeconomically. His main aim is to reduce illiteracy at all levels.
Susan Tusabe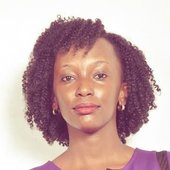 Susan Tusabe is a literacy advocate and a youth mentor with six years' experience in engaging communities in social mobilization for literacy activities. Susan is the founder of Art of a Child-Uganda and is currently the Partnership Coordinator for the HerStory Campaign in Uganda, where she focuses on launching, planning, and managing literacy clubs in under-served areas of Kampala that foster the power of story, support girls' learning journeys, and engage communities in supporting children as they learn and grow. Susan holds a bachelor's degree in Business Administration from Makerere University with a focus in Finance. She is motivated by work that utilizes her personal competences and professional experience to make communities' lives better. Upon completion of the Mandela Washington Fellowship, Susan plans to continue collaborating with communities to build stronger structures such as literacy and art centers and providing resources for educational achievement.