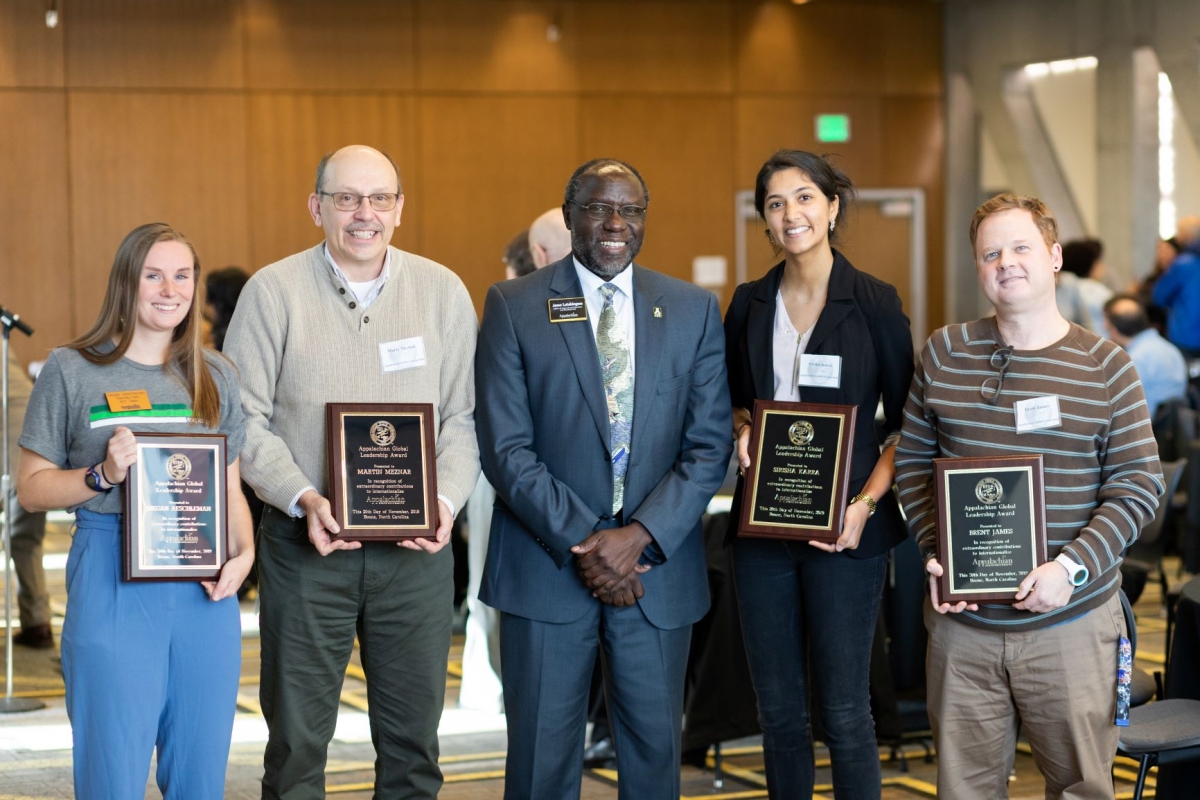 This eight annual Appalachian Global Leadership Awards were presented to students, faculty, and staff during the Global Leadership Awards luncheon, which took place on Wednesday, November 20th as part of the annual Appalachian Global Symposium. The awards recognize students, faculty, and staff who have made extraordinary contributions to global learning by initiating, developing, and/or supporting opportunities for global learning at Appalachian and in the community.
The 2019 awards recipients are:
Dr. Brent James - Faculty Global Leadership Award
Dr. Martin Meznar - Staff Global Leadership Award
Ms. Megan Aeschleman - Undergraduate Student Leadership Award
Mr. Walker Ballard - Undergraduate Student Leadership Award
Mr.Philp Gadzekpo - Graduate Student Leadership Award
Ms. Sirisha Karra - Local to Global Leadership Award
Dr. Kimberly Green was also recognized as this year's recipient of the Appalachian Global Engagement Award in recognition of her efforts to support and enhance global learning at Appalachian. For more information about this year's recipients and the Appalachian Global Leadership Awards visit our website here.
Tags: