This seventh annual Appalachian Global Leadership Awards were presented to students faculty, and staff during the Global Leadership Awards luncheon, which took place on Wednesday, November 14th as part of the annual Appalachian Global Symposium. The awards recognize students, faculty, and staff who have made extraordinary contributions to global learning by initiating, developing, and/or supporting opportunities for global learning at Appalachian and in the community.
The 2018 awards recipients are:
Dr. Renee Scherlen - Faculty Global Leadership Award

Dr. Garner Dewey - Staff Global Leadership Award

Ms. Aneisy Cardo - Graduate Student Leadership Award

Mr. Murilllo Artese - Undergraduate Student Leadership Award

Ms. Arley Rodriguez- Local to Global Leadership Award
Harrison He was also recognized as the inaugural recipient of the Appalachian Global Engagement Award in recognition of his efforts to support and enhance global learning at Appalachian. For more information about this year's recipients and the Appalachian Global Leadership Awards visit our website here.
Photo Credit: Marie Freeman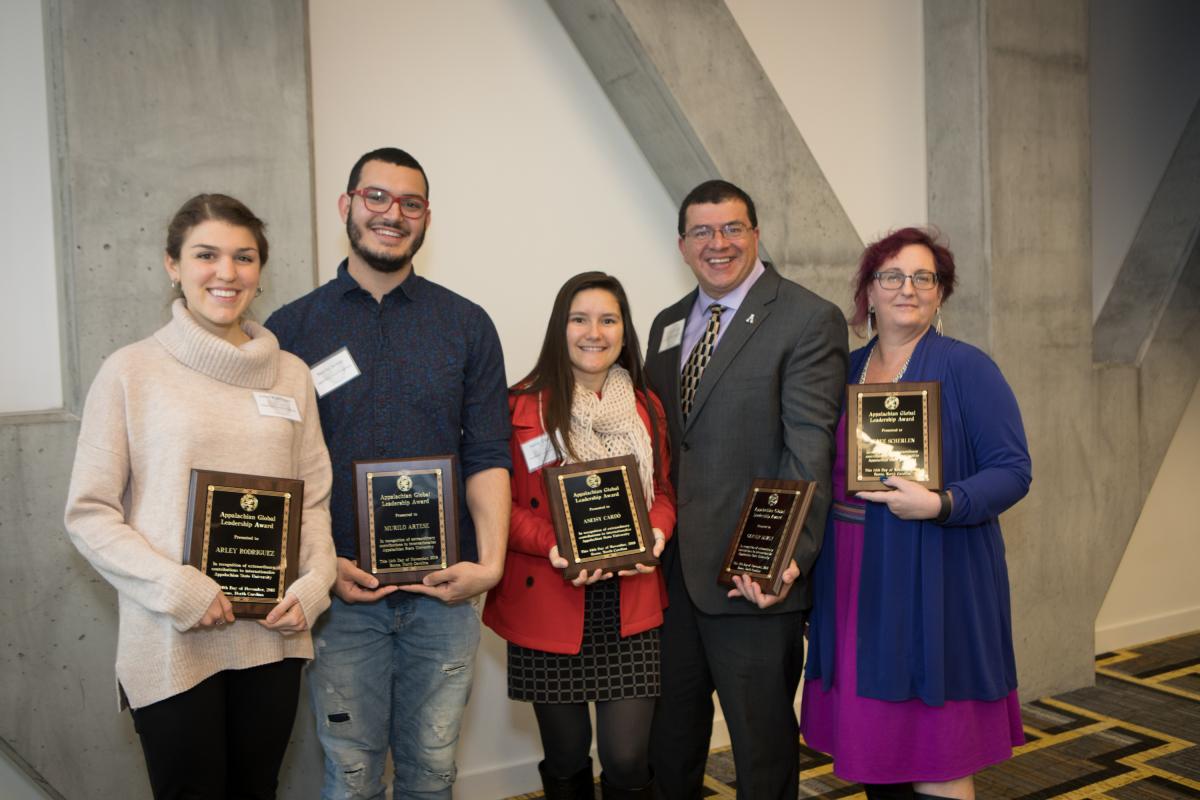 Tags: