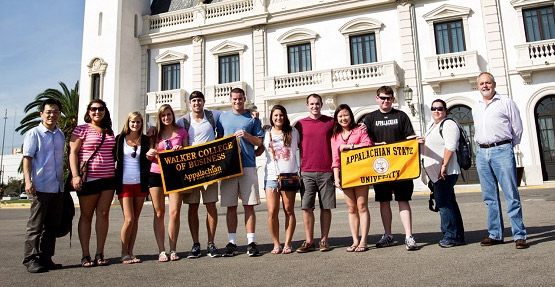 This information is posted as a courtesy. Appalachian State University and OIED in no way guarantee the available funding or receipt of such award. Review each scholarship or grant closely for requirements and eligibility.
Other On Campus Resources :
Appalachian State Scholarships has a searchable database of scholarships
If researching abroad, the Office of Student Research offers grants
Check the website for your major and minor. Departments sometimes have their own scholarships for study abroad
Check other associations on campus you are involved in:

Sororities and Fraternities
Clubs

Work the Writing Center on your scholarship essays.
Nontraditional Fundraising ideas:
Start a crowdfunding campaign where friends and family can help sponsor you.
Ask non-campus groups you are involved with about sponsoring you.

Heritage groups that have interests in specific countries (e.g. Japan America Society)
Civic groups (Rotary, Kiwanis, and Lions Clubs)
Religious organizations
Civil organizations

Sell coffee and baked goods with a sign stating your purpose.
Ask family members to donate frequent flyer miles or money.
Save all your spare change in a jar – small amounts can really add up!
SAVE, SAVE, SAVE!
External Scholarship Databases: