Project summary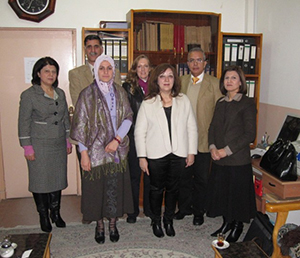 The Curriculum Development Project is a partnership between Appalachian State University and the Kurdistan Ministry of Higher Education and Scientific Research. The project addresses critical gaps in Kurdistan's higher education system resulting from more than 30 years of wars and embargos. The Ministry of Higher Education and Scientific Research, the State Department, and the Kurdish universities recognize that the present curriculum must be reformed to provide students with the skills and abilities needed to address current and future needs of the country.
The collaborative project was conceived in 2007 when the Ministry of Higher Education and Scientific Research invited Appalachian to work with five public universities in curriculum reform. Appalachian proposed that each Kurdish university establish a university-based committee to oversee curriculum development efforts. These committees have worked closely with academic departments to identify the following priority disciplines to be addressed: biology, English, chemistry, computer science, sociology, dentistry, pharmacy, basic medical science, family medicine, and civil engineering.
In implementing this project, Appalachian is working with three universities in Tennessee through the Tennessee Independent College.
Note: All University Export Controls must be followed.
Thumbnail: