J-1Student Employment
Work authorization for J-1 Students
J-1 visas are specifically tied to being an exchange visitor. Therefore, all work experiences must be authorized in SEVIS before work begins. Here is a summary of the two types of work authorization:
On Campus Employment -- J-1 students must get authorization from ISSSO after being hired on campus but before beginning work.
Academic Training -- This experience must be directly connected to your major. You must be authorized by ISSSO in SEVIS before beginning. This authorizationcan be for the length of your program, up to 18 months, and can begin during or after your program.
On-Campus Employment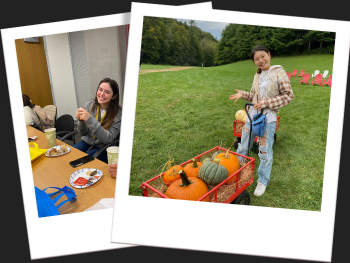 J-1 students are eligible to work a maximum of 20 hours per week on campus while classes are in session.
Students may work more than 20 hours per week during academic breaks (Winter Break, Summer break). This applies to all undergraduate and graduate students.
Students with on-campus jobs must apply for a Social Security Number.
To find on-campus jobs, apply on Handshake
Off-Campus Employment: Academic Training
J-1 students who plan to engage in an off-campus internship or work experience related to their area of study must apply for Academic Training authorization. The Academic Training experience cannot be longer than the student's length of study.
How to Apply for Academic Training authorization
In order to apply, J-1 students must:
Complete the Academic Training application at least 2 weeks prior to the experience start date. Return to an existing application here.
Obtain a job offer letter

Obtain approval from academic advisor

Receive and sign an updated DS-2019 before beginning the experience