F-1 Student Immigration
Transfer to/from App State
Students who are currently in the US on an F-1 visa and wish to transfer to or from App State should visit the Transfer page.
Maintain F-1 Student Visa Status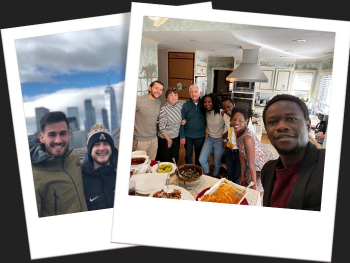 F-1 students must do the following to maintain their legal immigration status:
Maintain full-time enrollment

12 credits for undergraduates

9 credit for graduates

18 clock hours for AppELS

Exceptions:

Students may be enrolled in less than full-time during their final semester.
To request an exception for special circumstances such as medical issues, lanugage difficulties, or other, contact issso@appstate.edu to discuss a Reduced Course Load.

Holds: ISSSO puts a hold on the account of international students to prevent students from dropping below this minimum. To discuss this hold, contact issso@appstate.edu
Academic Probation: Students must make normal academic progress toward completing their degree; if a student is on Academic Probation for consecutive semesters, they jeopardize their F-1 student status.

Maintain an accurate and up to date I-20

Students should review their I-20 every semester to ensure all information is accurate

Program End Date

If a student plans to complete their program earlier than indicated on the I-20 Program End Date, contact issso@appstate.edu

If a student requires additional time to complete their program, they must apply for a Program Extension before their current program End Date. See that application once it has been started at issso.appstate.edu

Major

Institution and Level

If a student wishes to transfer to another university, they must complete a Transfer Out Application

If a student wishes to continue at App State in a different degree level (for example, change from Bachelor's to Master's), contact issso@appstate.edu
Maintain AppalNet account

Students must update their AppalNet within 10 days with any changes of the following:

Local address or Residence Hall address

Phone Number
Work with proper authorization

Students may work on-campus up to 20 hours/week during the academic semester

To work off-campus, students require prior authorization.

For more information on employment details, see the Working, Internships, Practicum, Student Teaching page.
Travel with proper documentation
Read your @appstate.edu e-mail every day.